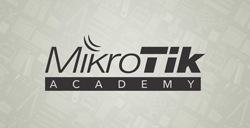 Introduction: MikroTik is a Latvian company which was founded in 1996 to develop routers and wireless ISP systems. MikroTik now provides hardware and software for Internet connectivity in most of the countries around the world. Their experience in using industry standard PC hardware and complete routing systems allowed us in 1997 to create the RouterOS software system that provides extensive stability, controls, and flexibility for all kinds of data interfaces and routing.

Daffodil International University (DIU), provides hands on training & quality resources for its students. Labs are well equipped and they include the latest Premium Bundle of MikroTik networking devices.

Course Title: MikroTik Certified Network Associate (MTCNA).
Duration: 4 Months.
Eligible Student: Final year students of engineering in any discipline are eligible for this course.
Course prerequisites: The student must have a good understanding of TCP/IP and subnetting. IPv4 study is suggested also.
Benefits: After completing this training program, the student will be familiar with RouterOS software and Router BOARD products and be able to connect the client to the Internet. He will be able to manage Static, DHCP, Wireless Lan or AP configuration, Firewall, different types of tunnels, Bandwidth management, and Bridge Interface. He will also be able to configure, manage, do basic troubleshooting of a MikroTik router and provide basic services to clients.
Course Outline:
Module-01: Introduction
About MikroTik
•What is Router OS
•What is Router BOARD
First time accessing the router
•WinBox and MAC-WinBox
•WebFig and Quick Set
•Default configuration
RouterOS command line interface (CLI)
•Null Modem cable
•SSH and Telnet
•New terminal in WinBox/WebFig
RouterOS CLI principles
•<tab>, double <tab>, "?", navigation
•Command history and its benefits
Initial configuration (Internet access)
•WAN DHCP-client
•LAN IP address and default gateway
•Basic Firewall - NAT masquerade
Upgrading RouterOS
•Package types
•Ways of upgrading
•RouterBOOT firmware upgrade
Router identity
Manage RouterOS logins
Manage RouterOS services
Managing configuration backups
•Saving and restoring the backup
•Difference between a backup and an export (.rsc) file
•Editing an export file
Resetting a RouterOS device
Reinstalling a RouterOS device (Netinstall)
RouterOS license levels
Sources of additional information
•wiki.mikrotik.com
•forum.mikrotik.com
•mum.mikrotik.com
•Distributor and consultant support
•support@mikrotik.com
Module 1 laboratory
Module-02: DHCP
DHCP server and client
•DHCP client
•DHCP server setup
•Leases management
•DHCP server network configuration
Address Resolution Protocol (ARP)
•ARP modes
•RouterOS ARP table
Module 2 laboratory
Module-03: Bridging
Bridging overview
•Bridge concepts and settings
•Creating bridges
•Adding ports to bridges
Bridge wireless networks
•Station bridge
Module 3 laboratory
Module-04: Routing
Routing overview
•Routing concepts
•Route flags
Static routing
•Creating routes
•Setting default route
•Managing dynamic routes
•Implementing static routing in a simple network
Module 4 laboratory
Module-05: Wireless
802.11a/b/g/n/ac Concept
•Frequencies (bands, channels) data-rates / chains (tx power, rx    sensitivity, country regulations)
Setup a simple wireless link
•Access Point configuration
•Station configuration
Wireless Security and Encryptio
•Access List
•Connect List
•Default Authenticate
•Default Forward
•WPA-PSK, WPA2-PSK
•WPS accept, WPS client
Monitoring Tool
•Snooper
•Registration table
Module 5 laboratory
                                         
Module-06: Firewall
Firewall principles
•Connection tracking and states
•Structure, chains and actions
Firewall Filter in action
•Filter actions
•Protecting your router (input)
•Protection your customers (forward)
Basic Address-List
Source NAT
•Masquerade and src-nat action
Destination NAT
•dst-nat and redirect actions
FastTrack
Module 6 laboratory
Module-07: QoS
Simple Queue
•Target
•Destinations
•Max-limit and limit-at
•Bursting
One Simple queue for the whole network (PCQ)
•pcq-rate configuration
•pcq-limit configuration
Module 7 laboratory
Module-08: Tunnels
PPP settings
•PPP profile
•PPP secret
•PPP status
IP pool
•Creating pool
•Managing ranges
•Assigning to a service
Secure local network
•PPPoE service-name
•PPPoE client
•PPPoE server
Point-to-point addresses
Secure remote networks communication
•PPTP client and PPTP server (Quick Set)
•SSTP client
Module 8 laboratory
Module-09: Misc
RouterOS tools
•E-mail
•Netwatch
•Ping
•Traceroute
•Profiler (CPU load)
Monitoring
•Interface traffic monitor
•Torch
•Graphs
•SNMP
•The Dude
Contacting support@mikrotik.com
•supout.rif, autosupout.rif and viewer
•System logs, enabling debug logs
•Readable configuration (item comments and names)
•Network diagrams
Module 9 laboratory